Football Dads - Kicking the clichés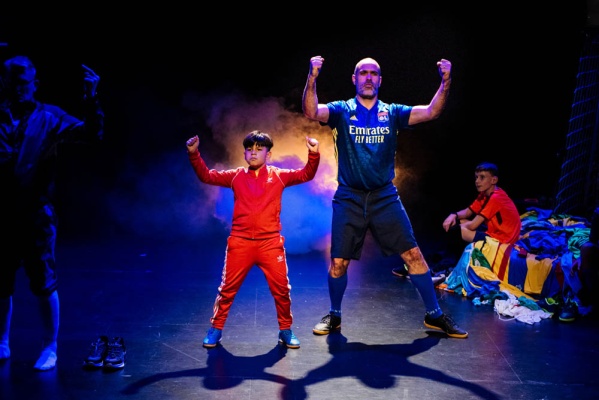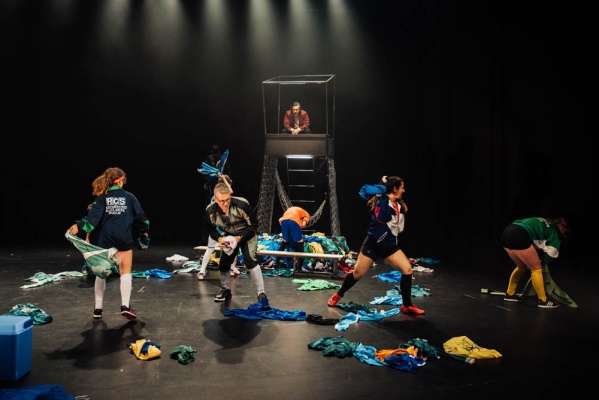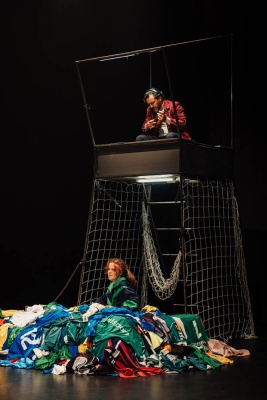 Football Dads - Kicking the clichés
KOPERGIETERY, KGbe & Zandzand
ALL
Previous dates
KOPERGIETERY
i
KOPERGIETERY (theaterzaal & kantoren)
Blekerijstraat 50
9000 Gent
0
1
0
KOPERGIETERY
i
KOPERGIETERY (theaterzaal & kantoren)
Blekerijstraat 50
9000 Gent
0
1
0
KOPERGIETERY
i
KOPERGIETERY (theaterzaal & kantoren)
Blekerijstraat 50
9000 Gent
0
1
0
KOPERGIETERY
i
KOPERGIETERY (theaterzaal & kantoren)
Blekerijstraat 50
9000 Gent
0
1
1
KOPERGIETERY
i
KOPERGIETERY (theaterzaal & kantoren)
Blekerijstraat 50
9000 Gent
0
1
0
KOPERGIETERY
i
KOPERGIETERY (theaterzaal & kantoren)
Blekerijstraat 50
9000 Gent
0
1
0
KOPERGIETERY
i
KOPERGIETERY (theaterzaal & kantoren)
Blekerijstraat 50
9000 Gent
0
1
0
KOPERGIETERY
i
KOPERGIETERY (theaterzaal & kantoren)
Blekerijstraat 50
9000 Gent
0
1
0
KOPERGIETERY
i
KOPERGIETERY (theaterzaal & kantoren)
Blekerijstraat 50
9000 Gent
0
1
0
My dad is the strongest. 
Mine is the world's fastest dad.
My dad's feet are the biggest.
My dad scores more goals than all the others lumped together.
In the highly visual Football Dads, theatre maker Phéline Thierens looks at dadhood through a football lens. With a smile and a tear, she fillets cultural differences, gender stereotypes, (un)shared sports dreams and the ineluctable competition between dads and their adolescent offspring. How do you playfully mould a straitjacket that confines both parents and children?  
 
A motley group of Ghent dads and their children take to the stage, where they play a match
at daggers drawn. The game lays bare their intimacy, but also challenges it. Do the players become coach, referee, top scorer, steward, dad, mum, child, possibly even all of them? The whistle is blown: high time to disprove the cliches about football and dads, in a compelling match full of absurd rituals, hilarious jinks and tackles, two feet forward! 
 
In de voorstelling wordt (een beetje) tekst gebruikt.
De tekst begrijpen is nuttig maar niet noodzakelijk om te volgen.
PRODUCTION: KOPERGIETERY, KGbe & Zandzand
DIRECTOR: Phéline Thierens
PLAY Frederik & Rémi Berlaen, Nora De Muynck, Antonio & Battista Rea, Joris & Renee Van den Brande, Davy & Lucas Van Deuren, Gladys Villegas & José Menéndez
DRAMATURGY: Matthias Velle
ASSISTANCE: Daan Borloo
COACHING: Dominique Collet
DECOR: Polien Demeulemeester, Koen Demeyere, Phéline Thierens 
SOUND: Jonas De Wulf
LIGHT DESIGN: Jeroen Doise
TECHNIQUE: Sebastien Van Huffel
WITH THE SUPPORT OF the Tax Shelter measure of the Belgian Federal Government and the city of Ghent