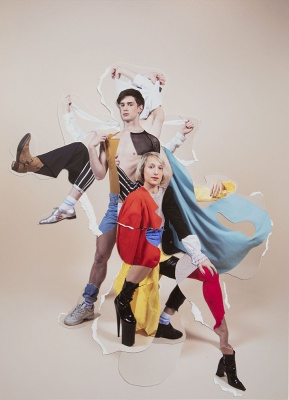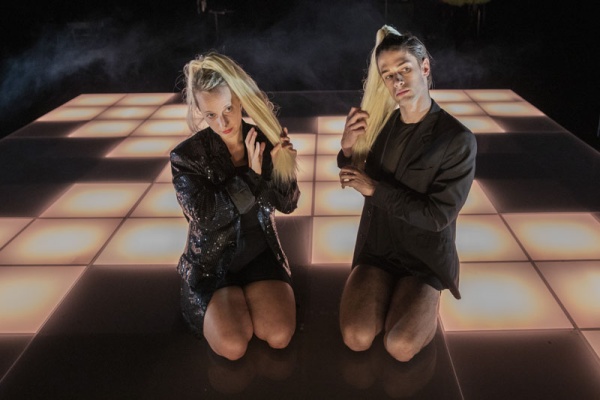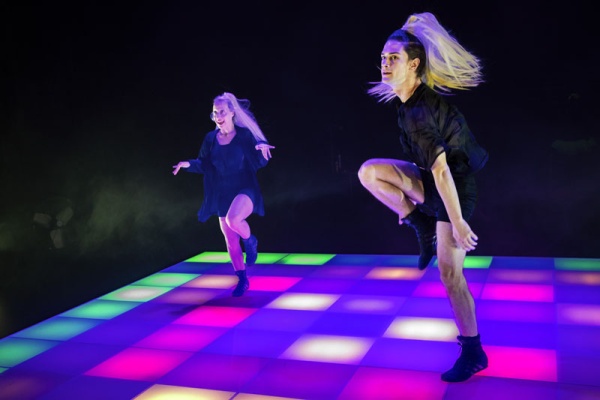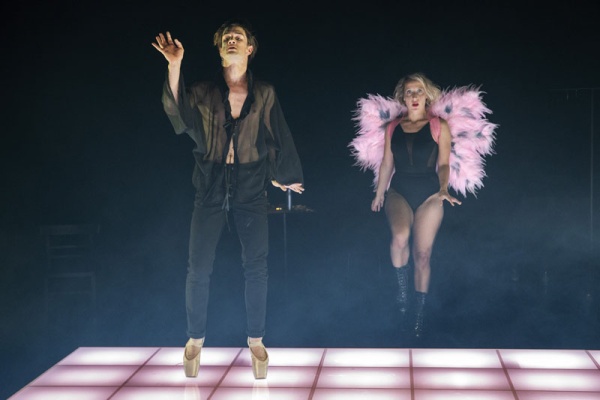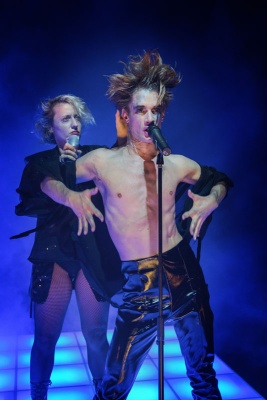 Club Toulouse
KOPERGIETERY & KGbe
XL
Tour dates
(D) Forum Freies Theater, Düsseldorf
0
0
0
(D) Forum Freies Theater, Düsseldorf
0
0
0
DE Studio, Antwerpen
i
DE Studio
Maarschalk Gérardstraat 4
2000 antwerpen
03 202 46 46
www.destudio.com
0
0
0
Inspired by the work and life of Toulouse-Lautrec, the famous French artist/painter who captured the Parisian nightlife on canvas, Roman Van Houtven and Marieke Dermul dive into the hinterland of fashion, nightlife and the emotional hunger of young people.
Club Toulouse…
a club where backstage tells more stories than frontstage.
a club where even the ugliest words sound sexy.
a club where duct tape and stilettos keep people standing.
ithout those frills they might well fall apart, in fact.
Club Toulouse…
a visual and vibrant show that tries to find answers to gold-glittery-stereotypical-extravagant-gender fluid-pigeonholing-profiling-pressing-status-symbol related questions.
Do you dare to show who you really are?
In de voorstelling wordt (een beetje) tekst gebruikt.
De tekst begrijpen is nuttig maar niet noodzakelijk om te volgen.
A PRODUCTION BY KOPERGIETERY
CONCEPT & DIRECTION: Marieke Dermul, Roman Van Houtven
PLAY: Gytha Parmentier, Roman Van Houtven
COACH: Randi De Vlieghe
COSTUMES: Ellada Damianou
MUSICAL CONTRIBUTION: Joeri Cnapelinckx  
LIGHTING: Jeroen Doise
SOUND: Jonas De Wulf
TECHNIQUE: Koen Demeyere, Jonas De Wulf, Sebastien Van Huffel, Tim Oelbrandt
PRODUCTION MANAGER: Gielke Smet
PRODUCTION: KOPERGIETERY & KGbe
With the support of the Tax Shelter measurement of the Belgian Federal Government
IN DE PERS
**** "Deliciously colouring outside the lines, making firewood of stereotypes and pigeonholing. 'Club Toulouse' is powerful, vulnerable and extremely sultry, with a convincing Roman Van Houtven and Gytha Parmentier on stage." HET NIEUWSBLAD, Guy Van Vliet.