BUZZ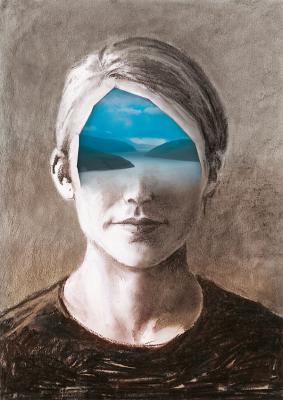 BUZZ
Not everybody wants to run a company.
Not everyone wants to be a top athlete.
Some of us want to be secretaries,
sitting on the other side of the meeting room doors
after they have been closed,
some of us want to collect rubbish,
even on Easter Sunday,
some of us want to perform an autopsy on a fifteen-year-old boy
who, one morning in January,
commits suicide and is found one week later,
in the water.
Some of us don't want to appear on TV, on the radio, in the press.
Some of us want to watch films, not act in them.
Some of us want to be in the audience.
Some of us want to be cogs.
Not because we have to, but because we want to.
What I wanted?
This is what I wanted.
In the overwhelming, desolate, stunning landscape of the Faroe Islands, the body of a young person is found. Washed ashore on the asphalt. Charlotte Vandermeersch has adapted Norwegian writer Johan Harstad's much praised 'Buzz Aldrin, What Happened to You in All the Confusion?' and made it into a global verbal, musical and visual experience.
A compelling story about great love and losing it,
about great talent and not using it,
about a huge world and losing the overview.
PRODUCTION: KOPERGIETERY & ARSENAAL/LAZARUS
TEXT: Johan Harstad
TEXT EDITING, PLAY, VOCALS: Charlotte Vandermeersch
MUSIC: Antoon Offeciers, Karen Willems
FILM: Ann-Julie Vervaeke
SCENOGRAPHY, LIGHT: Stef Stessel
TECHNIQUE: Jeroen Doise, Korneel Moreaux
COACHES: Josse De Pauw, Jan Bijvoet